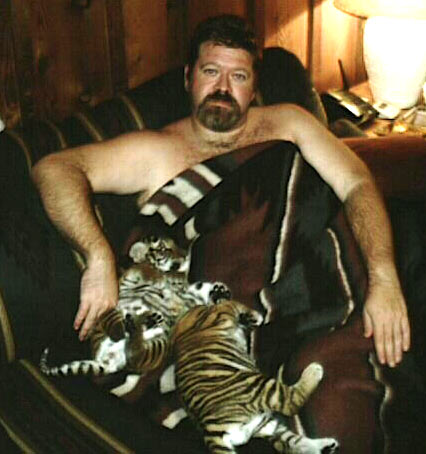 Michael Sandlin and two very sleepy cubs! (Sorry folks, this is as racy as it gets....lol)
We are looking for someone to donate a young female tiger to the exhibit (by the way, this is not the exhibit...)
Welcome!
ANYBODY can go to Louisiana and see an alligator! You can tell your friends you saw a TIGER!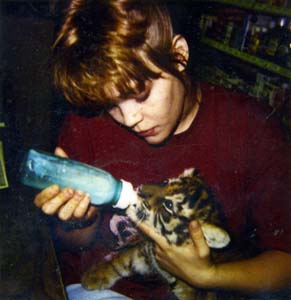 The Tiger Truck Stop is conveniently located just 15 minutes west of Baton Rouge on I-10 in the Village of Grosse Tete.
Our live tiger creates a unique atmosphere at this truck stop, which also features a 24 hour Cajun Restaurant, Gift Shop, Video Poker, and 24 hour tire service.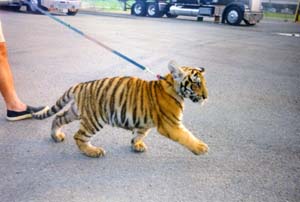 Mechanical services are also available.
Michael Sandlin (left, snuggling), President and General Manager, created the Tiger Truck Stop to give truck drivers and travelers a place to relax and enjoy Louisiana.
The Tiger is committed to giving fast, dependable service and quality products, and our friendly staff will make you feel at home.
For more information on our tiger or services, click on one of the links below. We welcome you with open paws!