Here are some helpful little maps to help you get off at the Tiger Truck Stop! Remember - You can get off at Exit 139!!!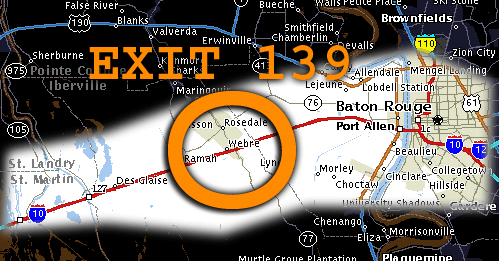 Somewhere between Lafayette and Baton Rouge - one of the most scenic areas in America!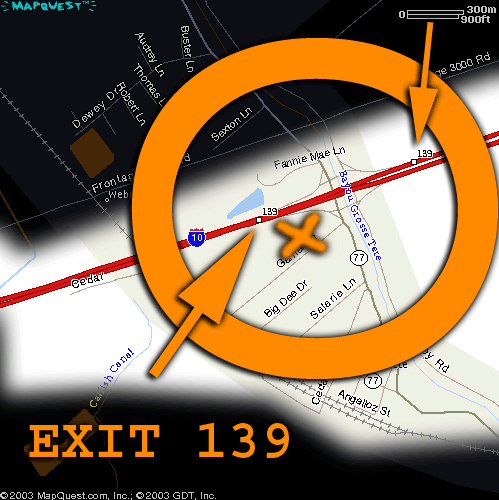 Are we there yet?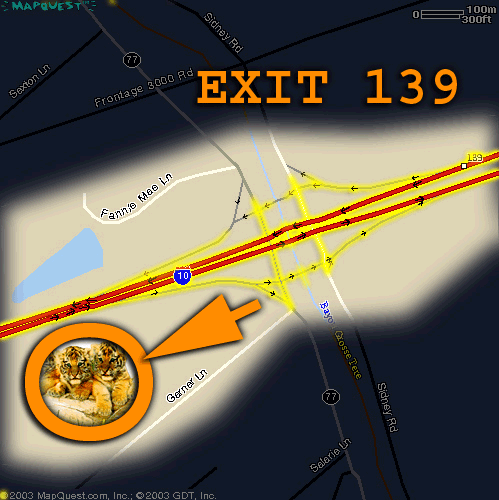 Set your zoom lens to 'I Think I See A Tiger!'... If you still can't find it, call!